Web Parking Software
The invention of the automobile may have been the best thing ever to come into our lives, but parking certainly has not.
There's not a day that goes by that we don't hear about a parking problem someone is experiencing.
If you've ever had a parking problem you know just how broken parking has become.
Turning a Problem into Success
The idea for Web Parking Software came about after a frustrated entrepreneur got tired of experiencing parking problems at his condo. He always had a hard time finding an available guest parking spot because tenants were parking multiple vehicles. He discovered that management didn't even have the tools and equipment to enforce the parking rules and were afraid to tow vehilces because of retribution.
Goal: Solve parking issues but more importantly prevent them all together. This entrepreneur set out to develop the most robust software that addressed the most common parking problems with all the latest technology in place.
Requirements: This required a team of software engineers, business strategists and consultation from property managers, security guards, and tow truck operators.
Result: A Complete Parking Management System
Iphone, Android and Tablet Accesible
Cutting edge Technology
Affordably priced
Everything that you could possibly need is built into the software:
Webparkingsoftware.com is our solution to solving parking problems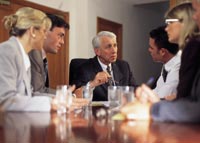 While our Web Based Software has a great deal of exhaustive programming hours, and complex code you would never notice this as a user.
Easy to use Interface
A Few Swipes on Your Cell Phone and Your're in Control of Your Building
Can Be Up and Running in Minutes
We have since evolved the software to include other non parking components that facilitate management, such as CRM componets (e.g. email blasts) and more.